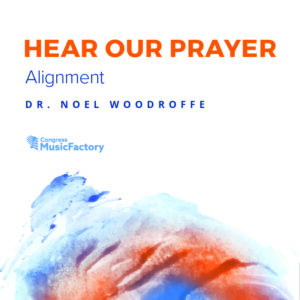 Season of Alignment
Artist: Congress MusicFactory
Produced By: Congress MusicFactory
Album: Hear Our Prayer – Alignment
Well Father thank You very much for this season and time that we are in. A season of Alignment which never ends. We are aligning ourselves, we are aligning ourselves for eternal future and aligning ourselves unto God, unto His verticality, unto His eternal point of reference. Let the Spirit of God come down in every home, in every heart, in every one of our men and every one of our women. Let the impartation of the Spirit of God come down and make us more like You in this season of movement and alignment, clarity and maturity.
Let the Spirit of God come down in our households and invest itself into our covenants and our marriages, come down between our husbands and our wives and make their 'joinings' holy and covenantal and sacred. Touch our children, make their hearts warm towards God. Touch our grandchildren, touch our seed and our seed's seed, hence forth, now and forever. God come down and fill our households with contentment and peace. Fill our households and the atmospherics of our relationships, with the Joy of the Lord, even as the darkness and the brokenness swirls all around us and the desperation of the Earth grows more intense, in the houses of the righteous and in the hearts of the holy, let there be peace and contentment and joy and expectancy and faith and looking forward and a sense of the fullness of God arriving on our hearts at maximum power.
Thank you for Your salvation. Thank You for Your sacrifice. Thank You for Your love, thank you for Your care for us, thank you our Creator, our Lord, our God. Thank You, God for our church, and our community and for the journey that You have led us on these many years. Thank you that we are close to the Finish of the movement. Thank you for all that You have done, Amen. Amen.