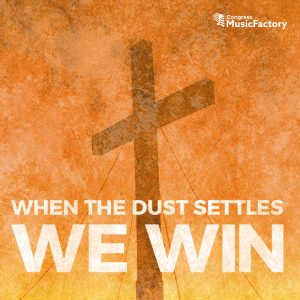 When The Dust Settles We Win
Our call to formation is clear. As we mobilize and align ourselves with the heart of God we have made a commitment to walk together and to be part of the army that the Lord is mustering for war. This album is a strong declaration of those positions and of our determination to fight the battle. Let it strengthen and inspire you along the march towards the GGPE.
The Congress MusicFactory is a stream within the GCT sector of Congress WBN which oversees the delivery of musical resource across our world. MusicFactory is responsible for the production of music reflecting our corporate values, our journey and our faith in Jesus Christ.